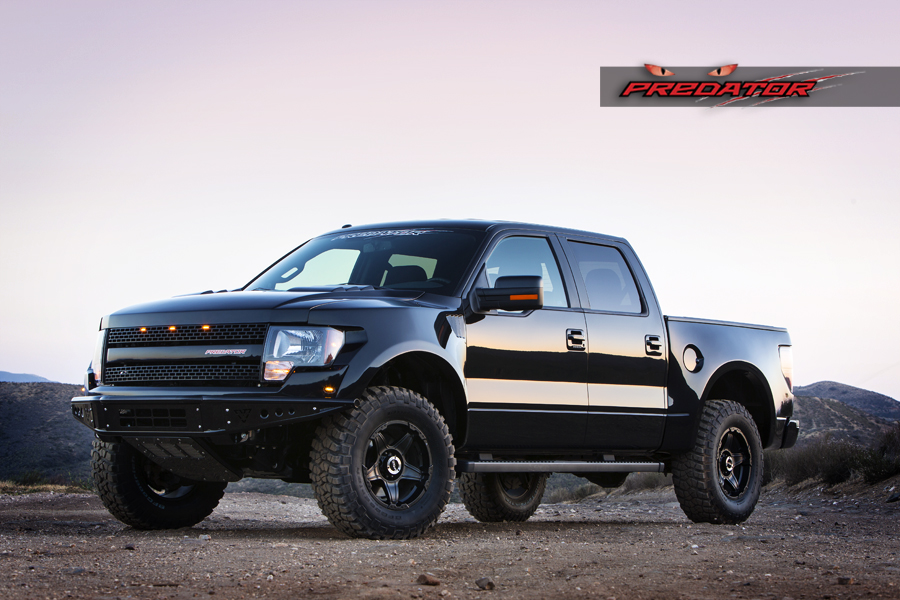 The ubiquitous Ford (NYSE:F) F-150 has been the all-star of Ford's larger vehicle lineup this year, with a sales pace trouncing that of its nearest competitors.
Helping the units move is a wide variety of trims and variations that help buyers find just the truck they're looking for. However, for some, even the range-topping models aren't quite enough.
Luckily for them, there are firms like Venchurs Vehicle Systems and its subbrand, VWerks. The latter specializes in providing vehicles for automotive enthusiasts, especially those who have off-road vehicles or pickups, and has released two turn-key models based on the F-150, titled the Predator and the Sabre.
Both the Predator and the Sabre will be available through Ford dealerships. VWerks performs all the post-factory modifications so buyers can leave the lot with their souped-up ride without bringing it to another firm. The Predator trim is applicable for any F-150 SuperCrew short-bed pickup and will cost an additional $16,500 on top of the cost of the truck itself.