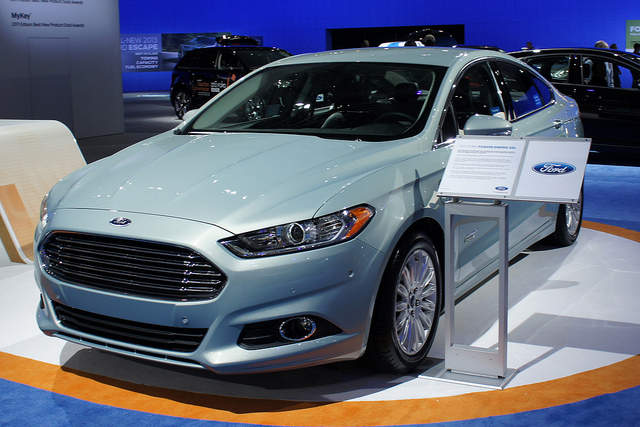 Ford's (NYSE:F) Fusion midsize sedan is coming closer to reaching a 300,000 sales record for the year, according to a report from The Detroit News, which would allow Ford to knock Toyota's (NYSE:TM) Camry off the top of the best-seller list.
Analyst projections put the Fusion's sales figures at 225,000 through the month of September. The previous sales record for the vehicle was 248,067 sold in 2011, according to The Detroit News. Automakers are set to announce their monthly results on Tuesday. The only other Ford vehicle to reach the 300,000 annual sales mark is an F-Series pickup.
Ford recently had to build an extra plant to ramp up production of the Fusion, which has been flying off the lots even in markets on the coasts, where Ford has historically had difficulty competing with Japanese automakers. The Fusion's high fuel efficiency — it's marketed at 47 miles per gallon on the highway — and options for hybrid and hybrid-electric engines have made the car particularly appealing, especially in California.