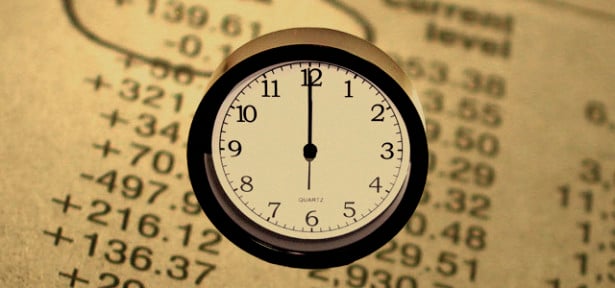 The major U.S. markets were inching lower Friday heading into the holiday weekend. As of noon:
DIJA:

-0.32%

to 14,793.89
S&P 500:

-0.33%

to 1,632.71
NASDAQ:

-0.73%

to 3,593.82
Gold:

-0.78%

to 78.71
Oil:

-0.74%

to 25.39
U.S. 10-Year:

+0.07%

to 27.53
Here are three stories helping shape the market Friday afternoon.
1.  Consumers Find It Hard to Keep Smiling: Consumers appear to be feeling better at the end of August than they did at the beginning, but they are still struggling to remain upbeat about the sluggish economy. According to Thomson Reuters/University of Michigan's final reading, consumer sentiment improved to 82.1 in August compared to a preliminary reading of 80 earlier in the month. However, it was still lower than July's final reading of 85.1 — the best level for consumer sentiment in six years.
During the last recession, the index averaged slightly above 64. In the five years before the financial crisis, it averaged almost 90. Consumer sentiment is one of the most popular measures of how Americans rate financial conditions and attitudes about the economy. The University of Michigan's Consumer Survey Center questions 500 households each month for the index… (Read more.)