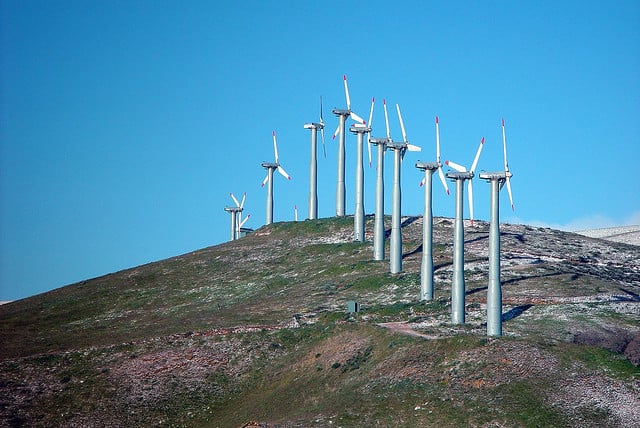 General Electric (NYSE:GE) is back to pushing its renewable energy program, this time over the Baltic. The energy and industrial giant announced it provided 18 wind turbines to power the Paldiski Wind Farm in Estonia, which opened this week to a ceremony attended by company officials and the country's president. The opening of the wind farm will help the EU nation continue powering past its renewable energy goals.
The site of the Paldiski Wind Farm is ideal for harnessing the raw power of gusts coming off the Pakri Peninsula, according to the head of Estonia's energy management board. This makes the site another point on the country's renewable energy scorecard. European Union countries have to meet the goal of 20 percent renewable energy by 2020, with 10 percent renewable energy in the transportation sector.
GE's installation of 18 2.5-100 wind turbines at this Baltic location will provide Estonia with another source of power to keep the country's renewable energy output on target. After nearing the 25-percent mark in 2010, the country pushed passed it in 2011 and seems poised to continue heading in that direction, per EU guidelines. GE is making the case for its own clean energy projects following the drop of a major solar project.