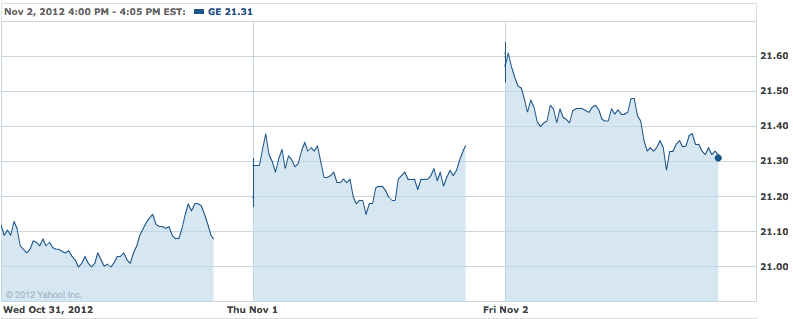 Shares of Joy Global spiked on renewed takeover chatter that General Electric Company (NYSE:GE) has offered $78 a share. Earlier this week, Larry De Maria at William Blair remarked that a takeout of Joy by GE was quite likely over the medium term.
On October 30th, General Electric Oil & Gas reported it has received a £102 million, or $165 million, contract to provide production equipment to Chevron's Lianzi project, which lies offshore between Angola and the Republic of Congo. GE will supply a range of technologies to permit engineering, procurement and construction, and project execution, which includes the supply of nine subsea control modules, seven trees, topside and subsea controls distribution equipment and vertical connection systems.
Brennan John Joseph who is Director at General Electric Co., bought 5,000 shares on Tuesday at $21.20 per share for a total value of $106,000.
On October 31st, General Electric Company has named WageWorks to administer its health reimbursement arrangement and flexible spending account programs for more than domestic 95,000 workers.
General Electric Company executives for the senior housing and care industries are confident as to their performance during the next 12 months, says a survey of industry executives released November 2nd by GE Capital Healthcare Financial Services. Some 77 percent of respondents referred to stronger performance expectations for the next 12 months compared to 2011 and 22 percent anticipated similar results year-over-year.