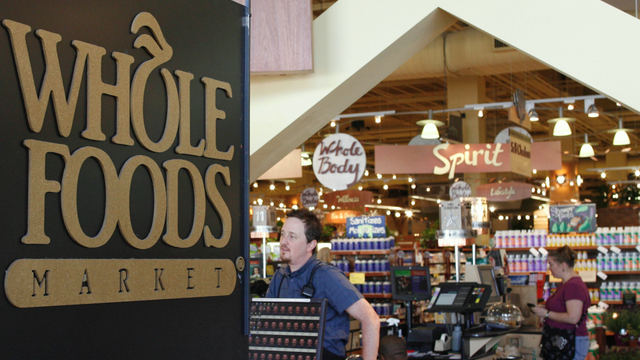 Thanks to this power couple, consumers should expect to find Evolution Fresh juices and Evolution Harvest snack bars in their local Whole Foods (NASDAQ:WFM) stores the next time they need to make a visit. According to The Wall Street Journal, Starbucks (NASDAQ:SBUX) has officially teamed up with Whole Foods to sell its line of Evolution Fresh juices and Evolution Harvest snacks — and consumers will reap the benefits of this partnership as early as Tuesday.
The team effort is a new one, but not surprising, considering the similar consumer base that both companies boast. Starbucks acquired Evolution Fresh in November 2011 for $30 million and has since sold the company's products in its cafes worldwide, replacing offerings like PepsiCo's (NYSE:PEP) Naked Juice and Kind LLC's Kind snack bars.
The move to specialize in fruit juices and smoothies reflects an increased effort by Starbucks to appeal to the growing number of health-conscious consumers who are quickly taking the food industry by storm, and so far, the coffee giant's efforts have been paying off.