It is the hope of regulators that the changes will help revive the mortgage-backed securities market. The inclusion of RMBS in the liquidity buffer is a big part of that.
The changes will also make it easier to follow the rules for banks in Asia, where efforts to increase liquidity were complicated by illiquid government and corporate bond markets and low credit ratings for emerging market debt.
Of course, there are two sides to the coin. Some are concerned that banks are being let off too easily — that regulations have lost some of their strength. The point of the Basel rule is that it requires banks to hold enough liquid assets to cover net outflows for up to a month, thereby avoiding the need for a taxpayer bailout. But the Basel Committee agreed to ease the "stress scenario" for calculating the amount of liquid assets banks must hold, effectively shrinking the buffer, and bringing up the question of whether banks could potentially be in compliance with the rule without truly being liquid enough to keep themselves afloat.
Banks will have to start complying with the rule in 2015, when they are expected to hold at least 60 percent of the total buffer. They will build up to 100 percent by January 2019, at which point, Basel's tougher capital requirements must also be met in full. The third Basel III rule — the net stable funding ratio — will be enacted by the end of 2018.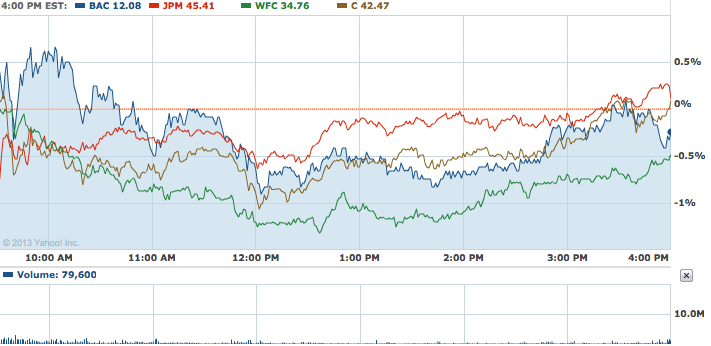 Don't Miss: Here's the Most Ridiculous Approach to the Debt Ceiling.