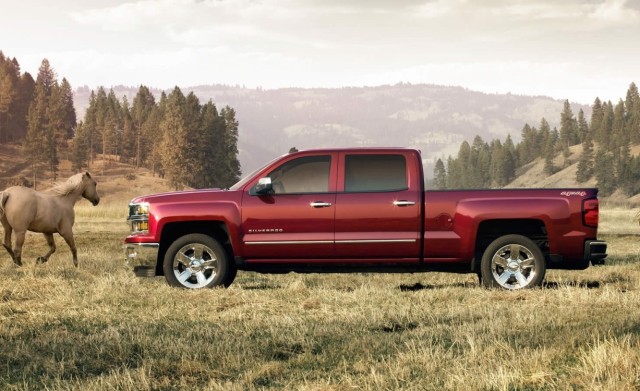 As the U.S. continues to notch more than thirty thousand auto fatalities per year, Motor City automakers must push the envelope in safety features for pickup trucks, which are the country's best-selling vehicles. General Motors (NYSE:GM) added a real feather to its cap recently when the National Highway Traffic Safety Administration (or, NHTSA) gave 5-star vehicle scores to all Chevy Silverado and GMC Sierra 1500 trucks.
GM's 2014 Silverado and Sierra crew cab models had already landed the coveted 5 stars — the highest overall vehicle score —  from the NHTSA, but regular and double cab versions joined the esteemed club following the latest batch of evaluations from the safety regulator. Among Detroit automakers who manufacture three of the top five-selling vehicles in the United States, only GM has garnered five stars for its pickups since the NHTSA increased safety standards in 2011.
"Our incredibly capable trucks have been engineered to be some of the safest," said Gay Kent, the GM director of vehicle safety and crashworthiness, in a company statement. Kent outlined the vehicles' steel reinforcements that protect drivers and passengers in the event of crashes. However, the Sierra and Silverado have available safety features that help drivers avoid crashes in the first place.