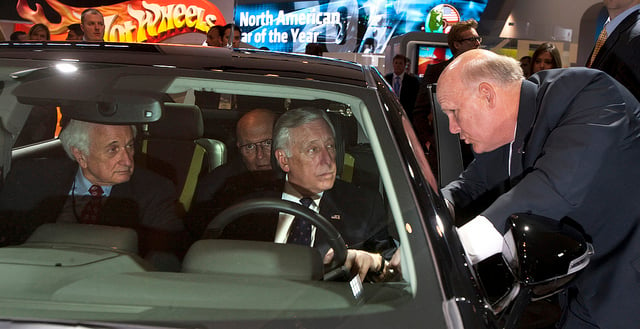 Once upon a time, hybrid and electric vehicles were a laughingstock. They looked like toy boxes, took half the day to charge, and could barely run 35 miles on full battery power. Then Tesla (NASDAQ:TSLA) came along and, buoyed by federal tax credits and government loans, shattered the poor image of EVs forever. Now the biggest of the Detroit Three says it time to take notice.
Dan Akerson, chief executive of General Motors (NYSE:GM), has formed a task force to study Tesla and report back on the potential for the California EV maker to disrupt GM's business, according to Bloomberg. It represents the shift in company culture Akerson has wanted to implement since taking the reins at GM in 2010. Steve Girsky, GM's vice chairman, explained Akerson's approach.

"He thinks Tesla could be a big disrupter if we're not careful," Girsky said in reference to GM's chief. "History is littered with big companies that ignored innovation…" Since the Chevy Volt (priced around $40,000) is being steadily outsold by the Tesla Model S (priced around $70,000), there's clearly something to be learned from the EV industry rock star and its CEO, Elon Musk.