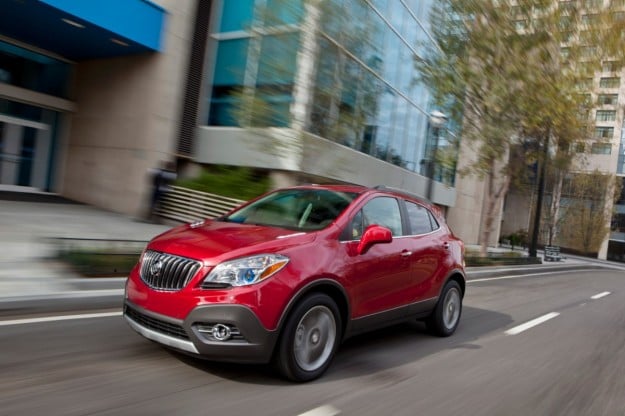 General Motor's (NYSE:GM) operations in Europe — led by the Opel and Vauxhall brands — have lost more than $18 billion since 1999, putting quite a drag on the automaker's finances. However, with the European car market is showing the first signs of improvement and the emergence of signs indicating that the recession in the euro zone is coming to an end, GM Chief Executive Officer Dan Akerson is planning to do more with the brand.
By keeping costs down, he believes a profitable niche can be carved out between the upscale Cadillac and mass-market Chevrolet, the company's global brands. Sold in Europe as an Opel Mokka and in China and the United States as a Buick Encore, the small sport-utility vehicle is emblematic of how GM is refocusing its efforts. The automaker wants to be able to stem losses in Europe, boost margins in North America, increase sales in China, and create vehicles that suit various regional tastes — all by the middle of the current decade.
The smaller SUV is better suited for the congested streets of large European, Chinese, or even American cities than its larger peers. Not only that, but if falls in the middle ground, in terms of price, between Chevrolets and Cadillacs.