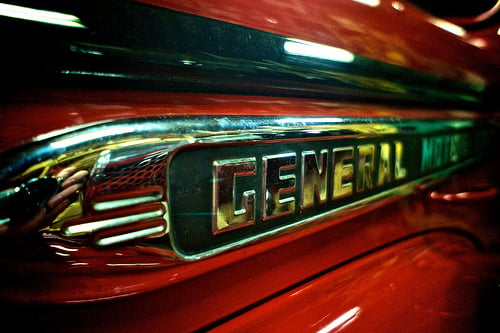 As General Motors (NYSE:GM) continues to increase sales in the world's biggest markets, the automaker is reorganizing European operations as a slowdown and labor issues at European plants cloud its regional forecast. According to Bloomberg, the Opel brand will cease production of some Astra models in Germany and have Polish and English plants pick up the slack.
The move by GM is a reaction to the closing of a plant in Bochum, Germany, where Zafira minivans are made. The Bochum site is out of the picture once 2014 ends, a casualty of poor performance by GM in Europe. GM's offer of job security for workers until 2016  in exchange for a pay cut was refused by employees at the Bochum plant, leading the automaker to shutter the operation and shift production elsewhere.
In the case of Zafira models, that will take place in Ruesselheim, Germany, while Astra hatchbacks produced there will be manufactured in Gliwice, Poland. Another plant in Ellesmere Port, England, will be the site of production for the newest Astra models, slated for production in 2015. GM negotiated a deal with workers at Ellesmere Port plant that will keep the operation going for as long as another decade. GM's losses in Europe, which number in the billions in recent years, are behind the efforts to cut costs in production.