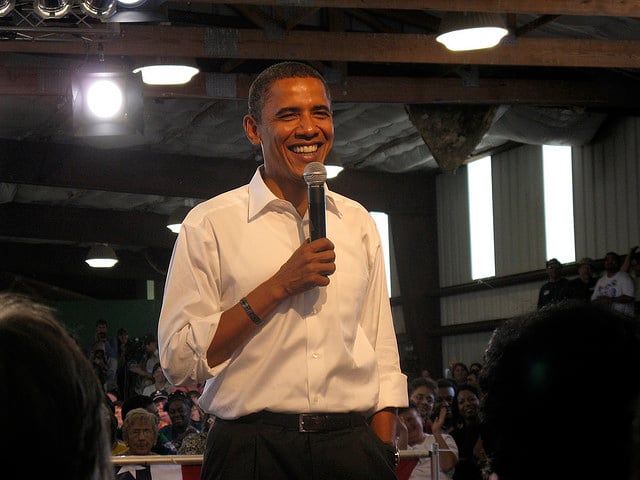 There's no question President Obama gets fired up for campaign-style speeches. In fact, Obama is at his best when he is at his most enthusiastic, as he was during a speech Friday at a Ford (NYSE:F) stamping plant in Kansas City, Missouri. Swept up in praising Ford and its chief executive, Obama declared the automaker was No. 1 in the U.S., a claim that one could dispute with auto industry statistics, as a key rival did.
Ford made news for its Focus being the best selling vehicle of 2012, and certainly has the top selling vehicle in the country for 2013 with its F-Series pickup trucks. The automaker sold 71,115 of those trucks in August alone, which amounted to one about every 40 seconds. On that count, Obama was completely accurate in his praise of the Dearborn, Michigan, automaker.
"The new F-150 is built tougher than ever, more fuel efficient than ever. You've got trouble making them fast enough," Obama told the roaring crowd. However, saying Ford was the top U.S. automaker is inaccurate, at least as far as sales are concerned. On that front, General Motors (NYSE:GM) is the reigning champion among U.S. automakers. Since the auto industry was focused on this speech, the reaction from General Motors' camp was swift.