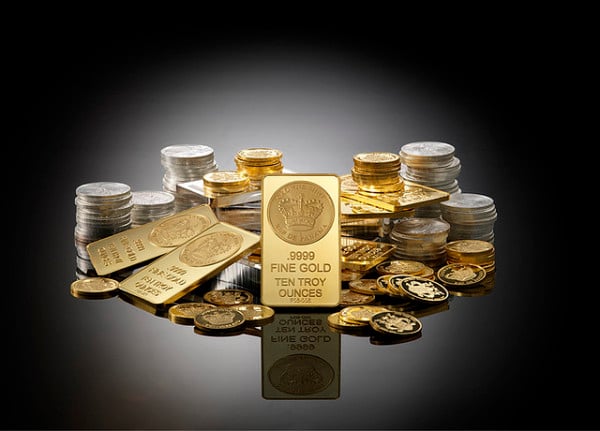 On Monday, gold (NYSEARCA:GLD) futures for December — the most active contract — jumped $15.20 to close at $1,325.10 per ounce, while silver (NYSEARCA:SLV) futures gained 63 cents to finish at $22.39. It was the first gain for the precious metals in three trading sessions. Major exchanged-traded funds, like the SPDR Gold Trust (NYSEARCA:GLD) and the iShares Silver Trust (NYSEARCA:SLV) also followed suit.
Gold and silver both found buying support as the U.S. Government remains in shutdown mode for the second consecutive week, and U.S. Treasury comes closer to not being able to pay all of its obligations.
Neither political party appears willing to budge on their current stances. John Boehner (R-Ohio) wants to negotiate on the deficit, while President Obama refuses to talk until to government reopens from its partial shutdown. However, the political bickering is expected to come to an end sometime this month, as Congress will need to raise the debt ceiling for the 80th time since 1960.