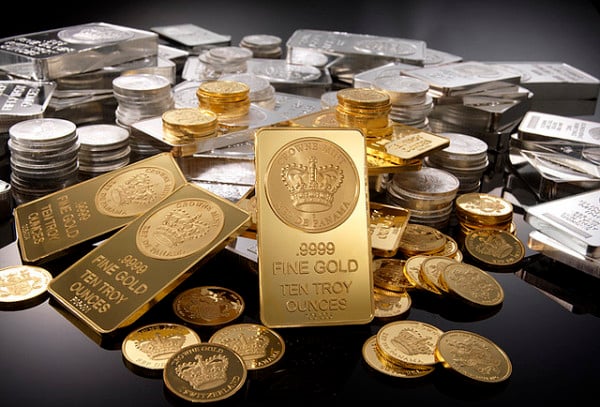 On Monday, gold (NYSEARCA:GLD) futures for December — the most active contract — decreased $5.30 to close at $1,365.70 per ounce, while silver (NYSEARCA:SLV) futures for September edged 16 cents lower to finish at $23.17. Both precious metals experienced weakness as the market continues to speculate about the future of the Federal Reserve's quantitative easing programs. The yield on the 10-year Treasury note reached 2.90 percent, its highest level in more than two years.
In a recent interview with the Richmond Times Dispatch, Jeffrey Lacker from the Richmond Federal Reserve Bank said that sluggish growth is unlikely change, despite the central bank's QE programs.
He explains, "The data in the first half of the year in my view is confirming my sense that the asset purchases were unlikely to have a noticeable effect on growth. Back last fall when the asset purchases began, many were expecting a pickup in real economic growth the first half of this year. We have not seen that.