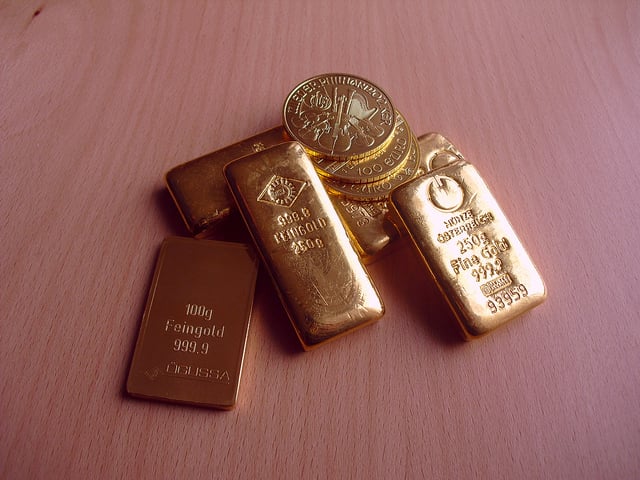 On Friday, gold (NYSEARCA:GLD) futures for February — the most active contract — edged 30 cents higher to close at $1,244.60 per ounce, while silver (NYSEARCA:SLV) futures declined 8 cents to finish at $19.90. Major exchange-traded funds, like the SPDR Gold Trust and iShares Silver Trust, also finished the day lower.
The price of gold suffered its worst weekly loss since September. Everything from bond-tapering fears to weak inflation numbers weighed on precious metals. The Federal Reserve's latest minutes showed the central bank might reduce monthly bond purchases "in coming months" if economic data supports the move.
Meanwhile, producer prices declined for a second consecutive month in October. According to the U.S. Department of Labor, the seasonally-adjusted producer price index dipped 0.2 percent last month after falling 0.1 percent in September. Even one of the biggest goldbugs in the market is taking a step back. Billionaire John Paulson reportedly told clients at an annual meeting this week that he would not invest more money in his gold fund, according to Bloomberg.