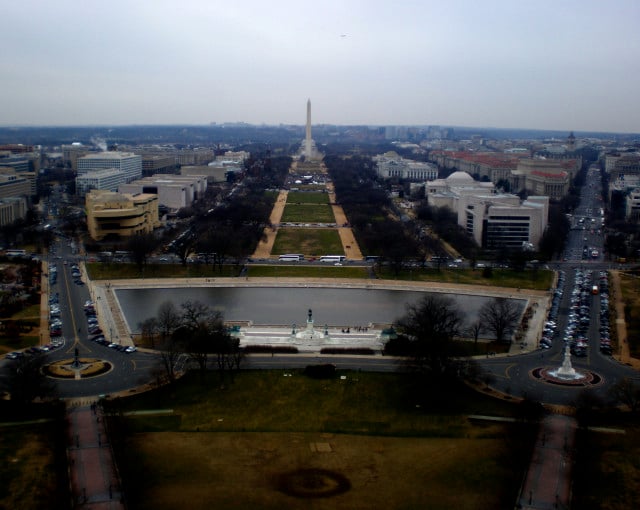 The return of Congress after the holiday break has already been marked by a renewed focus of Republican lawmakers on the flaws of the Affordable Care Act. On the drawing board are two bills aimed at pushing the Obama administration to be more transparent about the functioning of Healthcare.gov — the web portal linking the 36 federally-facilitated insurance exchanges, which launched on October 1 to numerous design flaws and software errors. The glitch-riddled rollout of the federal marketplaces caused hours-long wait times, prevented potential customers from creating accounts and completing the 30-step enrollment process, sent insurers the wrong information, and made it difficult for customers to get an accurate cost estimate.
With problems of such a massive scale, sign-up numbers were dismal for the first two months of the enrollment period, and the Obama administration was left embroiled in a series of congressional hearings and in dire need of a strong public relations offensive. "Now that January 2014 is here, Obamacare has become a reality for all Americans and their families," House Majority Leader Eric Cantor said in a press release issued Wednesday. "The House this week is going to be approaching that issue in a very deliberate and appropriate manner."
While it seems the Affordable Care Act — known colloquially as Obamacare — has dominated the Republican Party's legislative agenda this year, and indeed, occupied a great of the GOP's time for the past several years, January has typically been a quiet month in the party's campaign against the healthcare reform. Last January, President Barack Obama was inaugurated for his second term, and some ranking Republicans appeared to have made peace with the law; in fact, Speaker of the House John Boehner, an Ohio Republican, had told ABC news anchor Diane Sawyer just after the election that he would not make it his mission to repeal the Affordable Care Act, noting that it was the "law of the land." Of course that attitude was short-lived, even though May's attempt at repeal was an effort mostly driven by freshman Republican representatives anxious to join in the fight against Obamacare. A similar calm was evident in January 2012, when Republican lawmakers were awaiting the Supreme Court's ruling on the constitutionality of the healthcare reform's individual mandate.