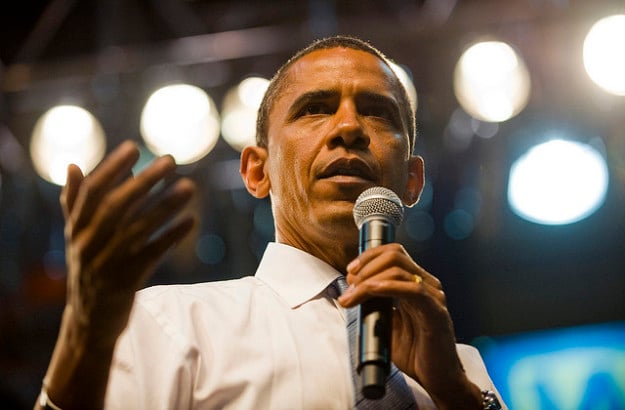 President Barack Obama painted a grim picture of the real-life effects resulting from the government shut down in his weekly address, and urged Congress to do "the right thing" and push a budget through to end the shutdown.
Going on its fifth day, the government continues to find itself at a standoff — with guns on ObamaCare, the spending bill, the medical device tax, and a raised debt ceiling. However, as the president pointed out early this morning, legislative workings are not the only entities staring down the barrel of this particular shotgun.
"The American people don't get to demand ransom in exchange for doing their job. Neither does Congress. They don't get to hold our democracy or our economy hostage over a settled law," said President Obama in a press release from the White House's  Office of the Press Secretary.