Chevron Corporation (NYSE:CVX): Current price $109.43
Chevron Chief Executive John Watson has told the Associated Press that governments worldwide think that high energy prices are much more frightening than global warming, meaning that oil and gas will stay in demand for the foreseeable future. To meet that demand, Chevron is presently undertaking an enormous cycle of investment targeted at the extraction of oil and gas from wherever it may be.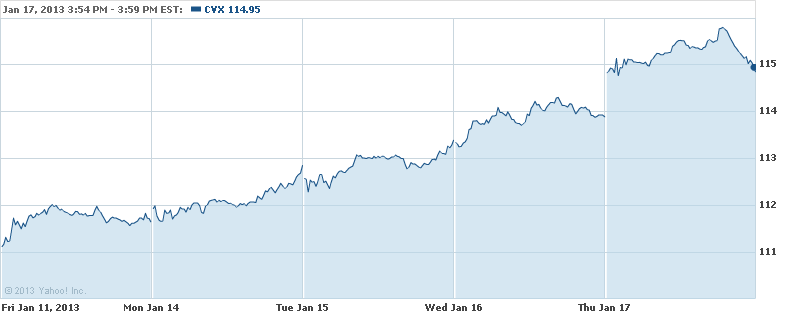 Save time and make money with our LOWEST ADVERTISED PRICE EVER to help you achieve your financial goals in 2013. This is a LIMITED TIME OFFER, so get your Stock Picker Newsletter now!