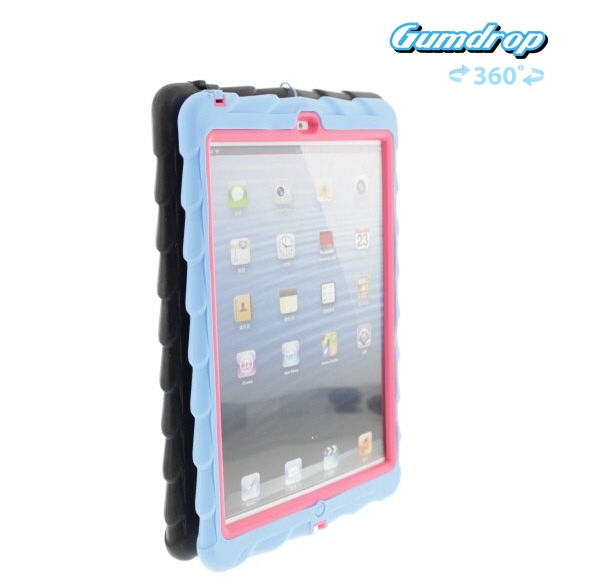 Does a new case from a well-known Apple (NASDAQ:AAPL) accessories maker prove that Apple's fifth-generation iPad will be even lighter and smaller than its predecessors? Gumdrop, a manufacturer of designer Apple product cases, has just released a smaller-size iPad 5 case.
The size of the case seems to be consistent with information from previously reported rumors that stated the iPad 5 will be approximately 15 percent thinner and 25-33 percent lighter than the previous generation of iPad. Gumdrop has even posted an interactive video with a 360-degree view that compares the reduced size of the latest iPad to the last generation of the device.
This information also seems to be in line with the purported iPad 5 seen in a video uncovered by Apple Insider on the Vietnamese website Tinhte.vn. Similar to Gumdrop's claims, this video supposedly shows an iPad 5 that is slightly thinner and narrower due to smaller bezels. The new style of bezels is reminiscent of Apple's iPad mini design.