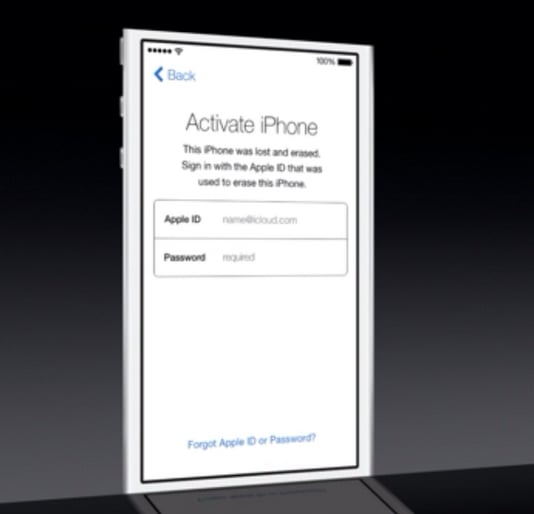 Is Apple's (NASDAQ:AAPL) new Activation Lock feature for the iPhone the solution to the growing plague of smartphone thefts? One of the new iOS 7 features that Apple announced at the Worldwide Developers Conference on Monday was Activation Lock.
According to Apple, this feature prevents thieves from disabling the Find My iPhone application even if the phone data is erased. It also requires the owner's Apple ID and passcode in order to reactivate the phone. Craig Federighi, Apple's senior vice president of software engineering, told the WWDC audience that he thinks Activation Lock "is going to be a really powerful theft deterrent."
However, San Francisco District Attorney George Gascón and New York Attorney General Eric Schneiderman are withholding their judgment about the potential effectiveness of Activation Lock until more details about this software feature are revealed. "We are appreciative of the gesture made by Apple to address smartphone theft. We reserve judgment on the activation lock feature until we can understand its actual functionality," said the prosecutors in a joint statement via the Associated Press.