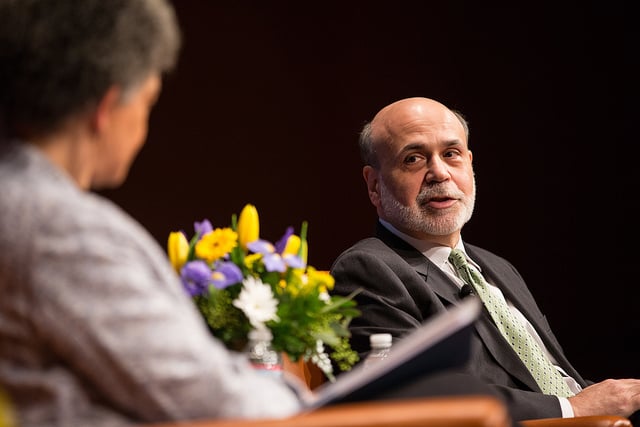 It began in Stanley Fischer's classroom at the Massachusetts Institute of Technology years ago, when Mario Draghi and Ben Bernanke were students being taught by a man who would later assume the No. 2 role at the International Monetary Fund.
Fischer, now stepping down as head of the Bank of Israel, credits his two students with essentially saving the world economy, and says that he cannot take credit for all the actions they have taken.
"I'd like to be able to say all the things they are doing were from what they learned in lectures at MIT, but it wouldn't be true," he told Bloomberg. "From now on when we teach these courses, we'll teach the lessons we've learned from Bernanke and Draghi."
Those lessons include the implementation of quantitative easing, an asset-purchasing program led by U.S. Federal Reserve Chairman Ben Bernanke, which has bolstered both liquidity and confidence in markets during turbulent economic times.