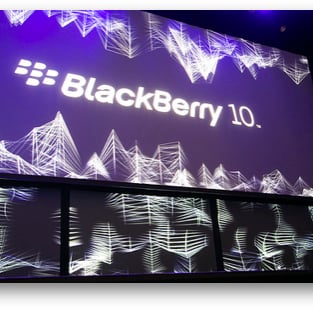 Analysts and investors have long wondered why Research in Motion stuck to its cumbersome moniker as long as did, but the company has finally caught up. During the unveiling of the BlackBerry 10 operating system and its two new smartphones last Wednesday, the company unexpectedly announced a name change: Research in Motion will now be known as BlackBerry (NASDAQ:BBRY).
As part of this transformation, BlackBerry began trading on the Nasdaq on Monday, February 4.
"We have redefined ourselves inside and out," the company's Chief Executive Officer Thorsten Heins said in his presentation. "RIM becomes BlackBerry! It is one brand, it is one promise."
Since the third quarter of 2009, when the company's market share was at a record 20.8 percent, both its stock price and share of the ever-growing smartphone market have plummeted. Apple's (NASDAQ:AAPL) share eclipsed that of Research in Motion in 2010, and in 2012 the company took just 4.7 percent of the market, behind both Apple's iPhone and devices powered by Google's (NASDAQ:GOOG) Android. Research in Motion's stock price fell correspondingly; its five-year high came in June of 2008, when its stock was trading at $144.56. But since then, investors have lost confidence in the company, and the stock closed on February 1 at $13.02 per share.