With all the negative news dominating economic conversations, it's sometimes easy to forget that positive forces are still propelling some growth in the United States.
Tourism is a bit of an exemplar for resilience and growth, providing capital to different parts of the U.S. The Bureau of Economic Analysis looked at just how far tourism has come: Growth is up 6.8 percent in Q1 2013  compared to 2.1 percent in Q4 2012. This outpaced GDP growth, which grew from 0.4 percent to 1.8 percent during the same time period.
With that in mind, here are five charts to show that tourism is booming in the U.S.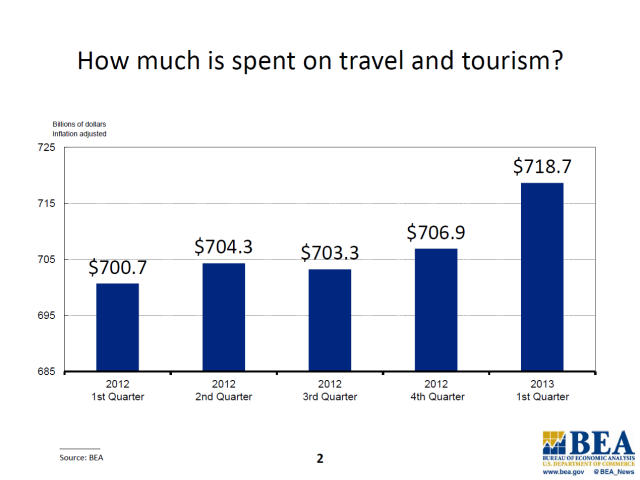 Tourism is finding its groove again as a somewhat slow 2012 has transitioned into what promises to be a strong 2013. The 6.8 percent in growth experienced by the industry represents nearly $12 billion in economic activity for thousands of towns, cities, and communities across the country.