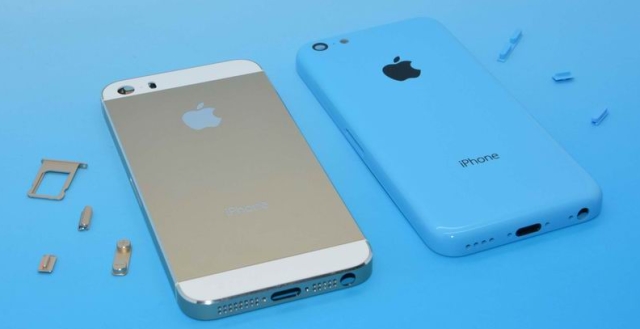 New high-quality images of Apple's (NASDAQ:AAPL) iPhone 5S and iPhone 5C rear shells and parts have emerged online. These latest leaked images have come from Apple researcher Sonny Dickson, who has recently established a reputation as a reliable source for many Apple iPhone 5S and iPhone 5C leaks.
Dickson's leaked iPhone 5S images are mostly of the upcoming gold-colored model, although he does include several shots of the black/slate-colored model. Apple aficionados that were concerned Apple had jumped the shark by creating a gaudy gold smartphone can relax. The gold-colored iPhone appears to be a subdued champagne color.
The Apple researcher also posted new high-quality images of Apple's so-called "budget iPhone," or iPhone 5C. Dickson's images of the iPhone 5C models appear to confirm that this plastic iPhone will be unveiled in red, green, yellow, blue, and white colors.