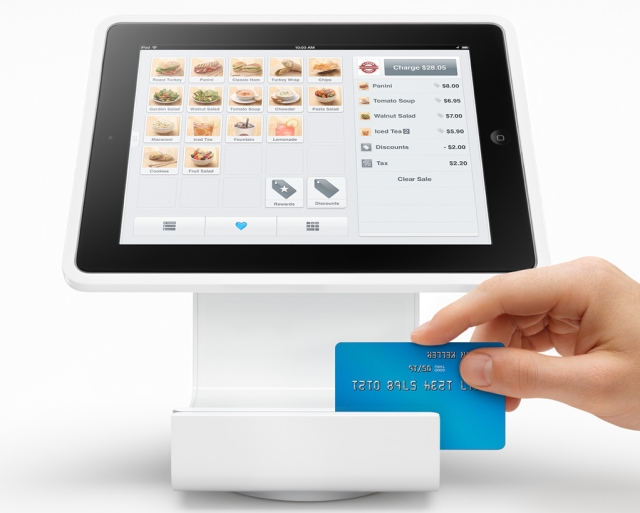 Will Apple (NASDAQ:AAPL) soon become a major player in the retail point-of-sale system business? Mobile payment company Square is teaming up with Apple to sell an iPad-based physical point-of-sale system for business owners reports The Inquisitr. The Square Stand will retail for $299 at various Apple Store locations beginning on July 9.
The Square Stand converts Apple's iPad into a convenient credit card processor and POS system. The iPad attaches to the Stand through a 30-pin connection port while the credit card data is transmitted wirelessly through a Wi-Fi or 3G connection.
Unfortunately this means that only the iPad 3 and iPad 2 devices are compatible with the Square Stand. However, the company is expected to eventually release a Lightning-compatible version of the device sometime in the near future.