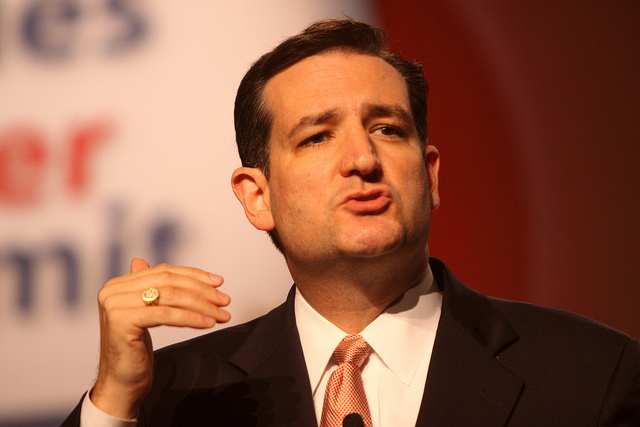 Sen. Ted Cruz is well-known as a controversial figure in Washington, and it's not just the Democrats that have trouble with him. According to Bloomberg, it's likely his independent source of campaign funding that lends him the confidence to show party disloyalty.
"He has an independent source of money and direct access to the media, and that makes him very hard to control. It gives him power for himself but not collectively and represents the rise of extreme individualism," said James Thurber, a professor at American University, to Bloomberg. The senator's rhetoric suggests that he doesn't feel too much dependence on the Republican Party — and during the government shutdown that became abundantly clear, with many speculating that he did dangerous damage to the GOP's public standing.
Now, the senator is speaking openly about the need to listen to the electorate, not the Republicans or the Democrats. "Our focus should be far less on party than it should be on listening to the people who elected us. The greatest divide we have in Washington is not between Republicans and Democrats. It's between entrenched career politicians in both parties and the American people," said Cruz.