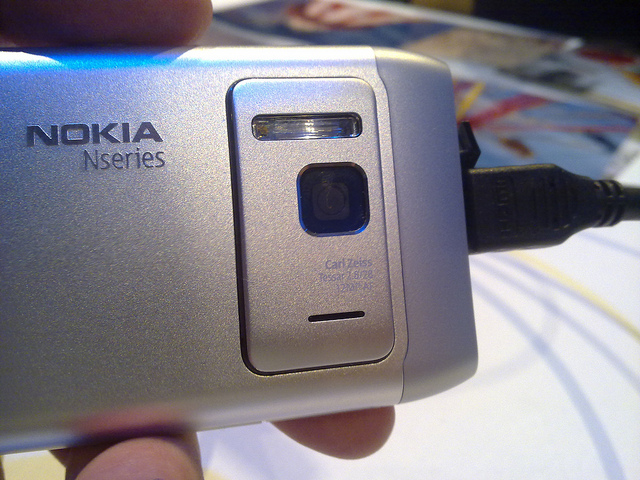 Nokia (NYSE:NOK) released a new phone on Thursday. The company is banking on its new Lumia 1020 smartphone to revitalize its image and regain some share in the ultra-competitive smartphone market.
The most impressive aspect of the new phone is its camera, which Nokia says is the most advanced smartphone camera on the market. The company said in a statement on its website that the device will revolutionize smartphone photography.
"On a mission to make it easier for people to capture better photos, we've reinvented zoom by combining our next-gen 41-megapixel sensor, ZEISS optics with six lenses and OIS. The Lumia 1020 camera zooms into the details of every shot — over-sampling the results — making your photographs sharper and clearer than ever before," Nokia said.
The Nokia Pro Camera on the phone allows users to adjust exposure, balance, and shutter speed, and the phone includes tutorials on how to use the camera's various functions, making it perfect for already experienced photographers as well as those who want to learn more.