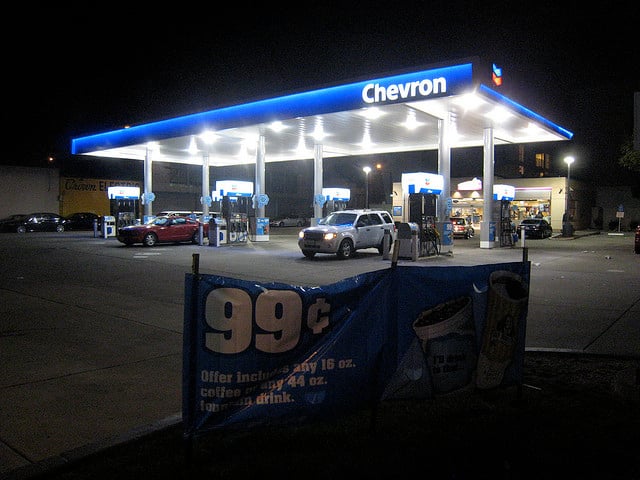 Often, when a ruling is reached, legal wrangling comes to an end. But in the case of a 2003 class action suit filed in an Ecuadorian court accusing Texaco, now owned by Chevron (NYSE:CVX), of polluting the environment surrounding its Lago Agrio oil field from 1964 to 1992, judgement was the end of just one chapter in the case's convoluted history.
In 2011, 10 years after Chevron purchased Texaco, New York lawyer Steven Donziger engineered a $19 billion pollution verdict against the U.S. oil company, Business Insider reports. At the time, the ruling was the culmination of 18 years of litigation that took place in both the U.S. and Ecuador, and the verdict was the biggest of its kind.
Even before Chevron launched a lawsuit of its own that same year, accusations of fraud had been made by both sides, and this second suit was no different. By accusing Donziger of using bribes and intimidation to secure the judgement, the company has attempted to discredit the lawyer, which would then hinder his ability to enforce the verdict. The 2011 suit against Donziger and his Ecuadorian clients was filed under the federal anti-racketeering statute.
In what appears to be another twist, Chevron filed a motion Monday in federal district court in Manhattan, in which the company informed the presiding judge that it many drop damages claims worth up to tens of millions of dollars against Donziger.