In light of a recent lawsuit over its in-app purchasing system, Apple (NASDAQ:AAPL) has made a relatively minor — albeit significant — adjustment to its app store.
Now, if a user were to download a "freemium" app — one that is free to download, but has in-app purchasing abilities within the program — there is a small warning beneath the app icon inside Apple's app store that reads "Offers In-App Purchases."
The move is a direct result of a class-action suit that was brought against the company, which has called attention to situations where children are running up enormous bills on their parents' devices from in-app purchases. Some of the horror stories, relayed by The Guardian, include one British boy who spent 1,700 pounds (almost $2600) playing Zombies vs Ninja, and another who bought 980 pounds (about $1,485) worth of virtual donuts in The Simpsons: Tapped Out. In both cases, Apple refunded the parents, the Guardian reported.
Here's how Apple finished trading on Tuesday: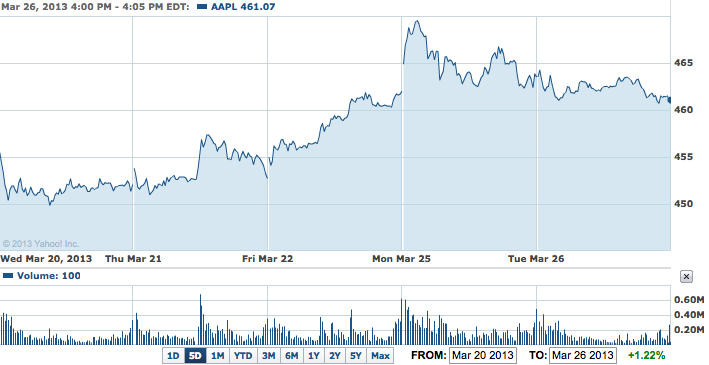 Read more…