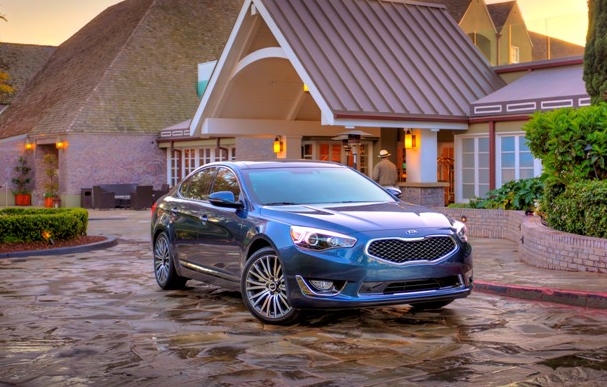 Of the many ways to disrupt the auto industry, offering luxury-grade specs in sedans south of $40,000 is one strategy to pursue. Adding an electric version of a popular car is another. Kia Motors (KIMTF.PK) is executing both maneuvers as well as launching a bona fide luxury car, three ways the Korean automaker hopes to cement its place as a force to be reckoned with on U.S. soil.
Enter the 2014 Cadenza 
In affordable full-size sedans, the GM (NYSE:GM) Chevy Impala and Toyota (NYSE:TM) Avalon represent two legitimate options from the world's leading automakers. The Impala earned GM bragging rights in Consumer Reports rankings when it topped the list of highest rated sedans. The 2014 Kia Cadenza is starting to get similar attention. A Dallas Morning News review heaped praise on the new Cadenza, which starts at $35,100.
The reviewer considered Kia's achievement putting a luxury product in an affordable package. Kia is known as a value brand, but if the automaker can continue attracting the attention of luxury consumers, it will facilitate the company's rise to prominence in the U.S. Motor Trend recently named the 2014 Cadenza the full-size sedan champion against the likes of the Impala, Avalon,  Chrysler (FIATY.PK) 300 and Ford (NYSE:F) Taurus.  Kia has an even more promising launch planned for next year.