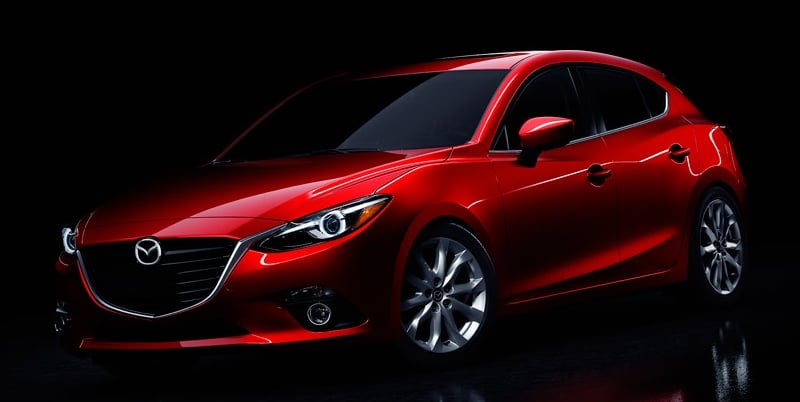 Most compact car consumers know what to expect from the Toyota (NYSE:TM) Corolla, a perennial bestseller redesigned for 2014, but Toyota made news by increasing interior space and aiming for more style points. It served as an answer to the sportiness of rivals like the compact offerings by Mazda (MZDAF.PK), but reviews are pointing to advantages the 2014 Mazda3 has on the venerable Corolla.
An L.A. Times review highlighted some of the reasons drivers would lean toward the Mazda3 in a head-to-head match. The reviewer loved the handling of the Mazda3 — a unanimous decision over the Corolla — and its superior horsepower (155 hp) over Toyota's compact (140 max), but the safety features, technology, and comfort inside the ride were what brought out the highest compliments.
Specifically, the L.A. Times reviewer likened the Mazda3 interior to that of an Audi while prasing the blind-spot monitor protection and alerts that help the driver avoid collisions, not to mention the four-wheel disc brakes. After failing to win Top Safety Pick Plus designation for the Corolla, the advantage for Mazda is considerable. Nonetheless, there are several upgrades to the 2014 Corolla that Toyota fans should embrace with open arms.