Housing had an interesting week. Reports of bidding wars in hot markets have bulls regressing back to some 2006 talk, while Robert Shiller warns hypesters are once again getting ahead of themselves.
On Friday, we learned sales of new single-family homes in the United States declined last month, but prices continue to receive support from low inventory levels.
According to new data released by the Commerce Department, home sales in December dropped 7.3 percent to a seasonally adjusted 369,000-unit annual rate. It was the biggest monthly drop in almost two years and well below expectations of 385,000. In comparison, sales in November were revised 21,000 units higher to a 398,000-unit annual rate.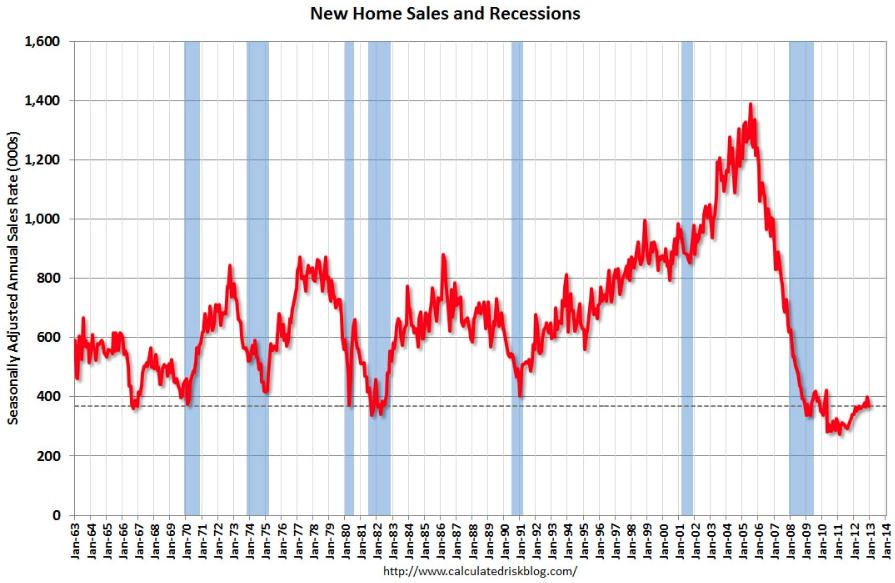 On a non-seasonally adjusted basis, the total number of new homes sold in the U.S. for December totaled 26,000, representing the lowest amount of sales since January 2012 and only 2,000 units more than December 2011. On the positive, the Commerce Department estimates that a total of 367,000 new homes were sold last year, a 19.9 percent improvement from 306,000 in 2011.
However, the situation is different for housing prices…