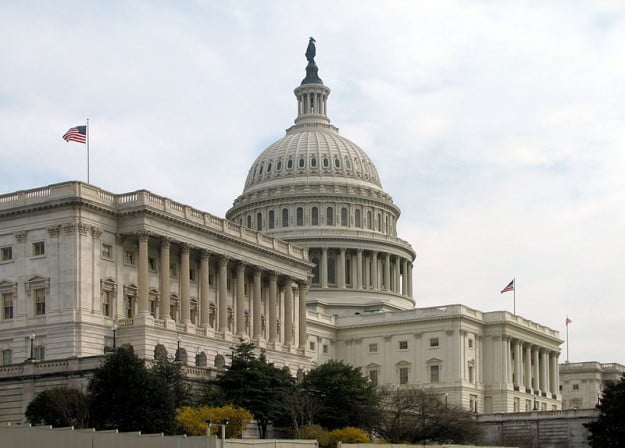 "Delaying the employer mandate and exchange verification rules is the latest and most damning admission by the administration that ObamaCare was poorly crafted, remains unworkable, and, if implemented, will hurt American families, businesses, and our economy," Republican Senator Mike Lee of Utah said in a press release issued early in July. "The only solution is to fully repeal ObamaCare and start over with a more sensible, practical approach to fix our health care system," he continued. But, "short of full repeal… those of us who care about the health care and security of the American people still have a duty to act. If the president has decided he won't enforce his law as it is written, then Congress should not fund any further implementation of it at all."
On Thursday, Lee announced that an undisclosed number of senators had signed a letter promising to vote down the continuing resolution if it funds the health care reform. Lee and several other Tea Party-backed conservatives in Congress, including Senators Marco Rubio and Ted Cruz, have been working to convince other Republicans to join them in the high-stakes gamble that would threaten a government shutdown beginning on October 1 — the first day of the new fiscal year — to prevent the Affordable Care Act from being funded and, therefore, implemented. But this plan does not have many adherents among the senior Republican members of the House of Representatives.
"I think leadership is giving other options that they think are more effective," Republican Representative Pat Tiberi told Reuters Wednesday, following a closed-door meeting of House Republicans. While a final decision has probably not been made, he told the publication that he and his fellow Republican representatives would likely push for Congress to repeal individual provisions of Obamacare instead of forcing the government shutdown.
Since the legislation was passed in March 2010, Republican lawmakers have focused a large part of their efforts on defunding or repealing the Affordable Care Act in its entirety or in pieces. They argue that the healthcare reform, which aims at bringing coverage to millions of Americans who cannot afford it, will hurt job creation and hurt businesses by saddling them with higher expenses.