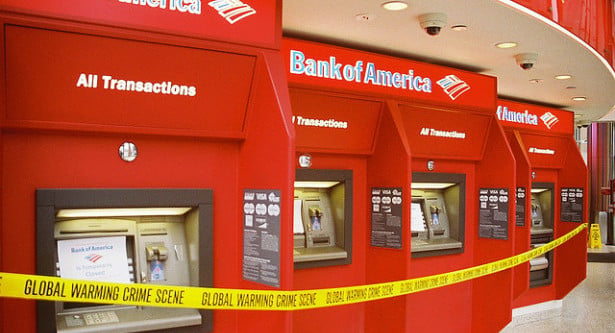 In the wake of the financial crisis, U.S. regulators implemented sweeping new rules that have prompted banks to eliminate free checking accounts to replace revenue lost thanks the tighter restrictions. As part of its own efforts, Bank of America (NYSE:BAC) planned to begin a new checking-account program last year that would have raised fees on millions of customers, but that new program was put on hold so that different types of checking accounts could be tested.
Bank of America is now considering introducing checking accounts that would not permit customers to overdraw their accounts at ATMs or when making an automatic bill payment, a practice that banking customers have become accustomed to using. The bank already prohibits customers from overdrawing their account when making debit card purchases, and sources familiar with the bank's operations told the Journal that the company will likely include the removal of overdraft abilities as option for customers creating new checking accounts.
If that option is put in place, Bank of America will become the first big bank to prohibit overdrafts on checking accounts.