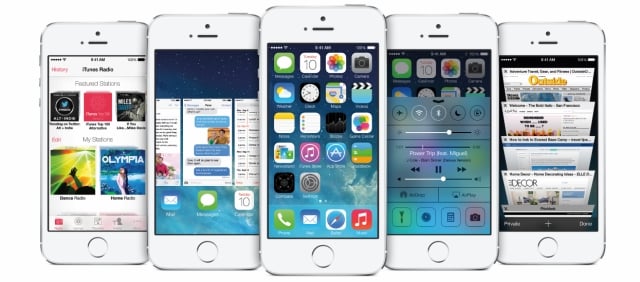 Although Apple's (NASDAQ:AAPL) devices have long had a reputation for being primarily for personal use, the Cupertino-based company appears to be working to change that perception. Apple's iOS 7 is packed with many new business-friendly features that are specifically geared towards enterprise users. Macworld recently spoke to several enterprise experts that gave their reasons why they believe Apple's latest mobile operating system may be the best choice for enterprise users on the market today.
For many businesses, security is a paramount concern. As noted by Appthority president Domingo Guerra, "A lot of companies worry employees don't use passwords on their phones. Lost devices are probably the number one way data has been lost from these devices."
Although the iPhone 5S provides a convenient biometric authentication method for securing devices, Apple also included security features in its latest operating system update. Apple's iOS 7 includes an Activation Lock feature that prevents thieves from disabling the Find My iPhone application even if the phone data is erased. It also requires the owner's Apple ID and passcode in order to reactivate the phone.