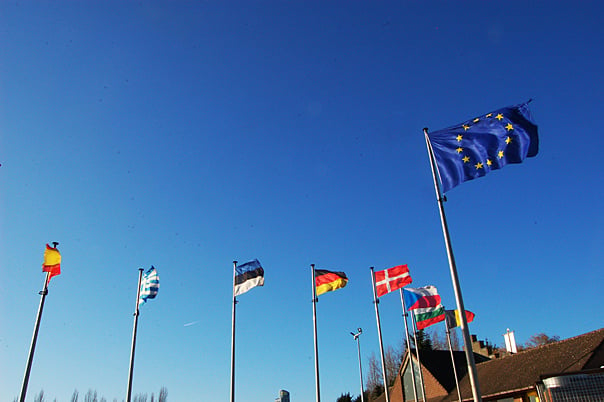 Mario Draghi, the chief of the European Central Bank, expressed caution over a potential economic recovery in a press conference following the bank's meeting Thursday, Reuters reports.
In a move widely anticipated by economists, the ECB decided to keep interest rates at historic lows of 0.5 percent during their Thursday meeting in Frankfurt. The bank's chief, Mario Draghi, gave insight into the move in a press conference following the meeting. He used the phrase "still very, very green" to describe a potential recovery in the Eurozone, using extreme caution in outlining the bank's decision.
Draghi stressed that the forward guidance put forth by the bank — that interest rates were to remain at their current levels for an extended period of time — will steer their policy in the foreseeable future. He added that, while a rate increase was not discussed, a rate decrease was not off the table, citing economists who believe that such a move may prove necessary if the economic climate turns south.