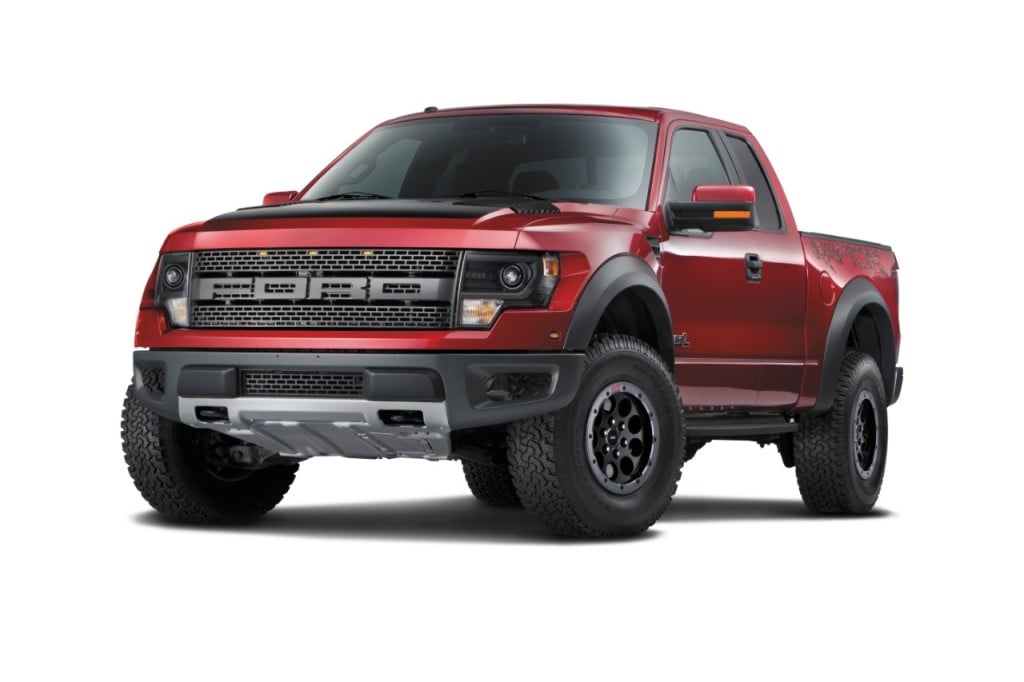 In a world where news of electric vehicles, hybrids, and fuel economy battles grab headlines, it's helpful to remember the Ford (NYSE:F) F-Series is the best-selling vehicle in the United States. In fact, demand is spiking so high for the Raptor, the F-Series's off-road specialist, that Ford is being forced to increase production, reflecting Americans' unabashed love for high-performance pickups, fuel economy be damned.
Ford announced Wednesday it would ramp up production of its F-150 SVT Raptor Special Edition from three cars per hour to five to meet the growing demand. In a world where the average automobile sits on a dealer's lot for 60 days, the Raptor is gone in 15. Considering the Raptor gets 11 miles per gallon and starts at $44,035, it's a considerable feat for Ford to have such a popular vehicle. According to company stats, sales of the Raptor are up 14 percent in 2013 compared to last year. Ford says it's the vehicle's superior engineering that's to thank.
"What's helping drive Raptor sales is that Raptor delivers unmatched off-road performance to our customers," said Doug Scott, Ford's truck group marketing manager, in a company statement. On the performance front, the Raptor has a standard 6.2-liter V8 engine capable of generating 411 horsepower on 434 pound-feet of torque. Even though this specialized truck segment isn't huge, Ford is committing more resources to make sure every customer can find one in stock, a strategy similar to GM's (NYSE:GM).