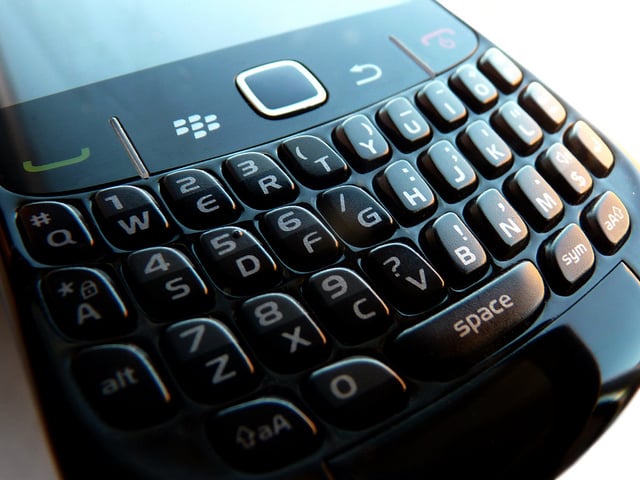 It seems safe to say that BlackBerry's (NASDAQ:BBRY) latest financial diagnoses have not been celebrated by its investors, and now one in particular is especially making that clear. Bloomberg reports that Marvin Pearlstein, a BlackBerry investor, has sued the company and two of its executives for inflating BlackBerry's stock and issuing false statements about its future prospects.
Chief Executive Officer Thorsten Heins and Chief Financial Officer Brian Bidulka are the two subjects of the proposed class action suit, and Pearlstein alleges that they purposely mislead investors into believing that BlackBerry's new smartphone product line would help the company revive success. In reality, BlackBerry 10 failed to garner any significant consumer support, and the company was recently forced to write down a nearly $1 billion charge related to unsold devices, and that is where Pearlstein places his investor concerns.
According to Bloomberg, the suit highlights the press release and earnings call that took place previous to the BlackBerry 10 launch when the company issued assured statements about the product's prospects, maintaining that the new phone would "drive improvements across the company." Heins also asserted on that same day that BlackBerry "continues to be a financially strong company and we're executing and delivering on our commitments," but Pearlstein is now questioning whether Heins and his COO really believed any of that was true.