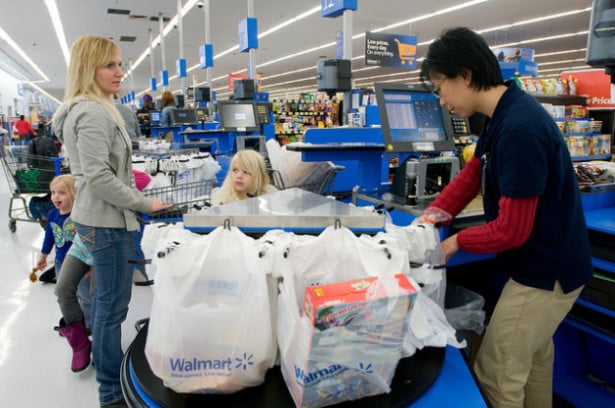 Apple's (NASDAQ:AAPL) futuristic, spaceship-like headquarters is not the only new structure under construction in California's Silicon Valley, which, along with the surrounding cities of the Bay Area, houses an overwhelming number of technology start-ups and a thriving community of mobile app developers. As companies are hoping to capture some of the talented tech workers that populate this area, many retailers are relocating.
In October, Wal-Mart (NYSE:WMT) plans to open a second office in Sunnyvale, located at the southern end of Silicon Valley, to recruit some engineering talent for its e-commerce division.
"We need to have two offices," Ravi Raj, vice president of product development at @WalmartLabs, part of the retailer's e-commerce division, told The Wall Street Journal. This Sunnyvale-based office will eventually be staffed by more than 500 workers, including software engineers and data scientists.
The fact that technology talent congregates in the near vicinity of the San Francisco Bay Area is evident by companies like Twitter, Pinterest, and Square that have popped up in the city of San Francisco. Wal-Mart executives have taken note of the community of mobile app developers and user experience experts that has grown up around those companies, added Raj. Companies like Yahoo (NASDAQ:YHOO), Google (NASDAQ:GOOG), and eBay (NASDAQ:EBAY) call the south end of Silicon Valley home, along with a community of software engineers who have expertise in algorithms for databases and distributed systems, he continued.