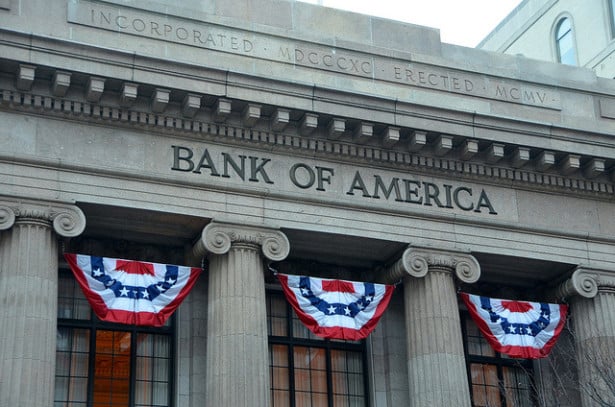 More than five years have passed since the housing market bubble burst — causing a credit crisis and leaving financial institutions stuck with securities that had lost much of their value — and the federal government is still attempting to assign responsibility for the problems that drove the mortgage boom and the subsequent collapse of the housing market.
Thanks to its 2008 acquisition of Countrywide Financial and Merrill Lynch, Bank of America (NYSE:BAC) has been drawn into federal court for years regarding its mortgage business. To settle claims of a wide range of financial misconduct perpetrated by Countrywide Financial alone, Bank of America has spent more than $45 billion when the purchase cost of the lender was just $2.5 billion.
While Chief Executive Officer Brian Moynihan has made it his expressed goal to clean up the institution's legal docket, the company is still facing two lawsuits. The federal government has alleged that Countrywide sold Fannie Mae and Freddie Mac billions of dollars of toxic mortgage loans and the bank has been accused of delaying applications to the Home Affordable Modification Program, or HAMP, to increase fees, and to send customers into foreclosure.