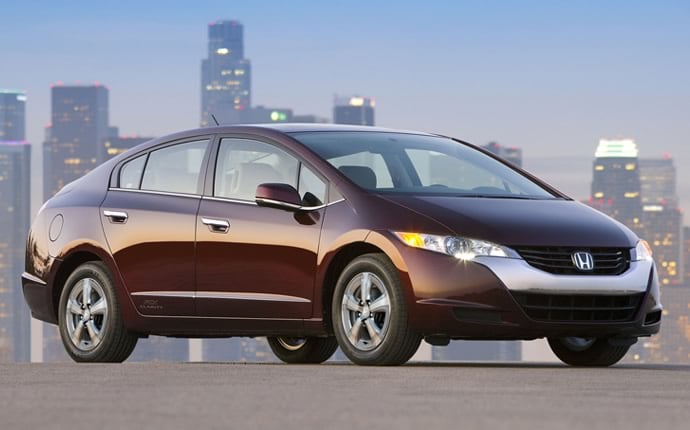 While Toyota (NYSE:TM) has ambitious plans to get a mass-market fuel-cell car on the road by 2015, Honda (NYSE:HMC) and General Motors (NYSE:GM) are not about to be left behind. In fact, the two are partnering to develop a viable fuel-cell product in order to compete.
Partnerships are commonly used to cut costs while speeding up the rate of development for new products. As alternative fuel-powered vehicles become more commercially viable, established automakers are buddying up more often to ensure they stay on the forefront of technological advancement. 

By research firm Fuji Keizai Co.'s estimates, the demand for fuel-cell technology will reach 2.91 trillion yen (about $28.9 billion) by the fiscal year ending in March 2026, up from 300 million yen ($2.9 million) in March 2012.
Fuel-cell vehicles run on electricity that's produced in a chemical reaction between hydrogen and oxygen. While internal combustion engines dispel a slew of unsavory emissions, the byproduct of fuel-cell technology is simply water.