Ford Motor Co. (NYSE:F): Current price $14.24
Ford Motor Co. got people to "drive one," and now they've been successful at convincing them to drive "another one." Back in 2008, Ford launched a new tagline, "Drive One", designed to get people who had been turned off by the brand to give them a chance. The evidence is that people did, and now they are sticking with the brand in a greater percentage than any brand in the industry. It worked so well that Ford changed their marketing tag line to "Go Further" in 2012.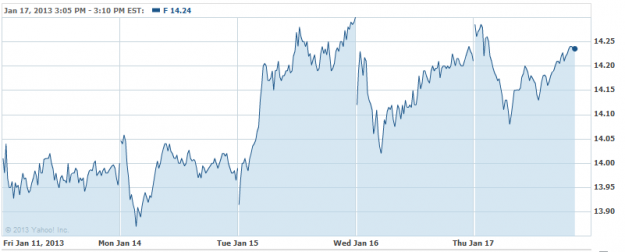 Start 2013 better than ever by saving time and making money with your Limited Time Offer for our highly-acclaimed Stock Picker Newsletter. Click here for our fresh Feature Stock Pick now!