Honeywell International (NYSE:HON): Closing Price $66.33
General Motors Company (NYSE:GM) stays with its decision to utilize a new refrigerant from Honeywell and E.I. DuPont De Nemours and Company (NYSE:DD) in its vehicles, even though Daimler (DDAIF) claims that the refrigerant might cause fires after accidents, says Automotive News. GM conducted tests on the refrigerant and observed no problems, said Curt Vincent, the company's engineering manager for new refrigerants. Shares closed up 2.05 percent on the day at $66.33, having been traded in a 52-week range of $52.21 to $65.50.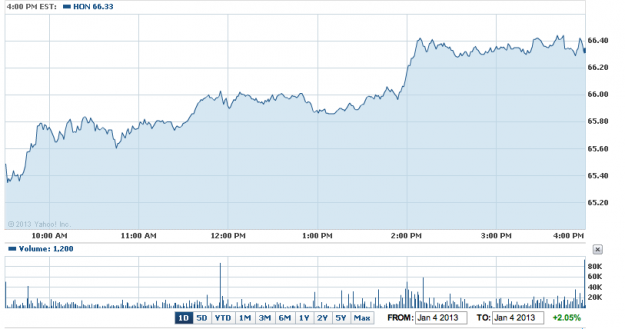 Catalysts are critical to discovering winning stocks. Check out our newest CHEAT SHEET stock picks now.