Housing starts improved in February, as the market for new homes continued its growth momentum from 2012. According to the Commerce Department, builders broke ground on houses at a seasonally adjusted annual rate of 917,000 units last month, representing a 0.8 percent increase above the revised January estimate of 910,000. Last month's rate was 27.7 percent above the February 2012 rate of 718,000.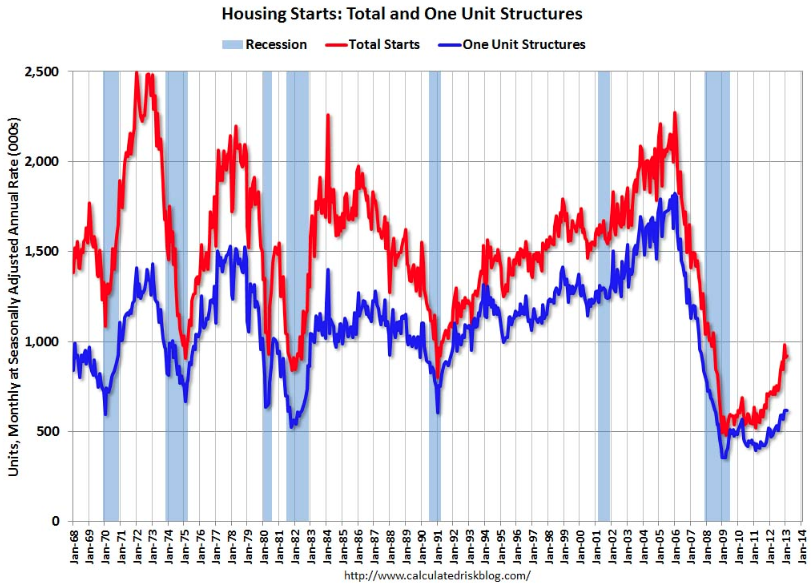 Economists surveyed by Bloomberg expected housing starts to come in at an annual rate of 915,000 units.
Overall, construction began on 780,000 in 2012, a significant increase from 608,800 in the prior year, but still below the historic average of 1.5 million new homes per year since 1959. Housing starts reached 2.07 million units in 2005.
Single-family housing starts in February, the largest segment of the market, increased 0.5 percent on a monthly basis to an annual rate of 618,000 units. Ground breaking on multi-family homes like apartment buildings surged declined to an annual rate of 285,000 units, compared to a 338,000 pace in January. New permits for construction reached their highest level since 2008.