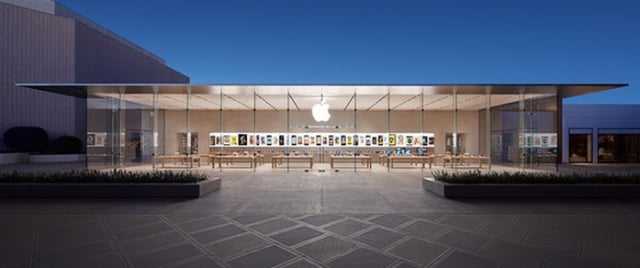 Twitter (NYSE:TWTR), LinkedIn (NYSE:LNKD), Facebook (NASDAQ:FB), and Google (NASDAQ:GOOG) have all soundly beaten Apple (NASDAQ:AAPL) in Glassdoor's annual 50 Best Places to Work list. Apple came in near the bottom, at 35th, falling from the 34th spot the company saw last year and the No. 10 ranking it reached in 2011.
Glassdoor creates a list of the top 50 companies to work for in the United States based on about 50,000 employee reviews received over the course of the year. Apple Insider rerports that even though Apple has fallen to the bottom fourth of the list, it is still the 16th-ranked tech company.
The companies are scored on a five-point scale, and Apple received a 3.8 based on reviews from 2,554 employees. CEO Tim Cook got a 92 percent approval rating from workers.
Glassdoor creates review highlights based on keywords found in positive and negative feedback about the company. Employees at Apple like their hours, benefits, co-workers, and the chance to work for such a high-profile company. They don't like how difficult it is to achieve a work/life balance at Apple or the long hours they're forced to work around product launches.