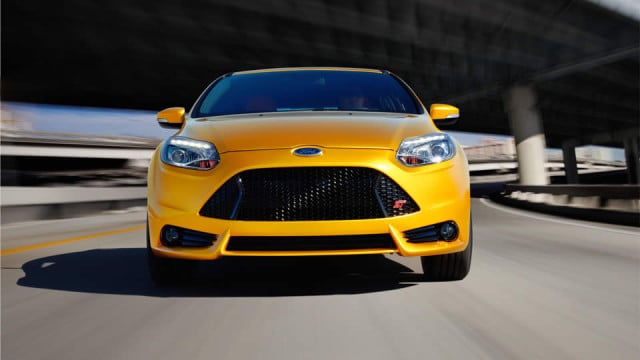 When considering the demographics of typical Ford (NYSE:F) buyers, it's interesting to note that the average income breaks six figures. In the case of the compact sport-hatch Focus ST, that number reaches a stunning $127,000 average income, according to a statement by Ford. Even more encouraging for the automaker is the rate at which the Focus ST is making Ford buyers out of car owners who are new to the brand.
Seeing affluent car buyers flocking toward a compact starting at $23,625 means an automaker is doing several things right. In the case of the Focus ST, part of the allure is the punch — courtesy of 252 horsepower on 270 pounds-feet of torque in the 2.0-liter EcoBoost model with manual transmission. Since the average Focus ST buyer has cash to burn, they are upgrading with deluxe interior packages and 18-inch Y-spoke wheels, among other things.
"It's having the kind of halo effect for other vehicles we'd hoped for when we invested in the ST brand," said Ford's John Felice in a company statement. "As an affordable high-performance vehicle that can serve double duty as a daily driver, it has no equal." While it's typical for an automaker's team to gush over its own products, Ford's sales data shows several encouraging trends.