Despite never-ending bickering among politicians, and a recovery dependent on central bank easing, Americans continue to feel better-than-expected about the economy.
The index of consumer sentiment compiled by Thomson Reuters and the University of Michigan increased to 77.6 in February, compared to 73.8 from the previous month. On average, economists projected the reading to come in at 76.3, the same as the preliminary reading. In a Bloomberg survey, projections of 58 economists ranged from 74 to 78.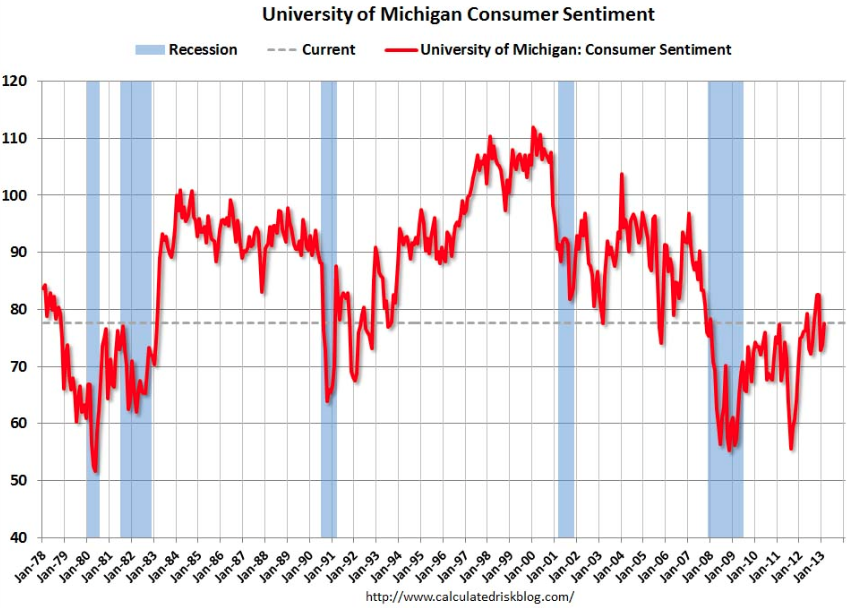 During the last recession, the index averaged slightly above 64. In the five years before the financial crisis, it averaged almost 90. Consumer sentiment is one of the most popular measures of how Americans rate financial conditions and attitudes about the economy. The University of Michigan's Consumer Survey Center questions 500 households each month for the index.