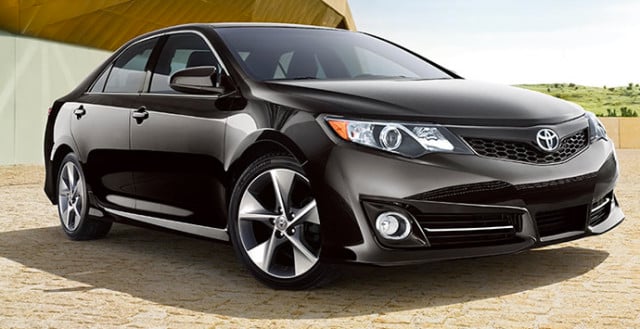 Toyota Motor Corp. (NYSE:TM) knows how important it is to maintain the Camry's status as America's best-selling car, and the automaker is doing just about everything to ensure it stays atop the competition.
For 11 years, the Toyota Camry has been advertised as the nation's best-selling car, but times change and so, too, does the competition. Now that other vehicles are breathing down the Camry's neck, Toyota is presented with a tough situation. Should it increase incentives or risk the possibility of a dethroning?
The automaker has vehemently refused the latter, and has instead piled on the incentives to prove it. As a method to combat competition in the stiff family sedan market, Toyota has bumped up the vehicle's incentives each month, from $2,300 in January to $2,750 in May. The last figure represents a 38 percent increase from the same period in 2012.