While the real estate market is still well below its glory days, fewer U.S. homeowners owe more on their mortgages than their homes are currently worth.
According to a recent report by Zillow, an online housing-market database, almost two million people resurfaced from being underwater on their mortgage last year. In the fourth quarter of 2012, the national negative equity rate fell to 27.5 percent of all homeowners, compared to 28.2 percent in the previous quarter and 31.1 percent a year earlier.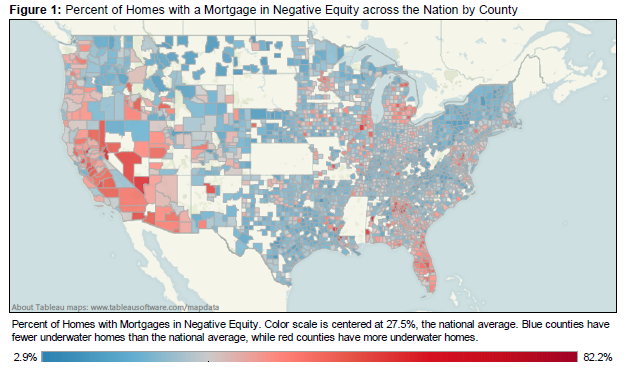 Due to low inventory levels and centrally-planned lower interest rates, rising home prices have been one of the main factors in reducing negative equity levels across the nation. On average, Zillow reports that home values increased 5.9 percent in 2012, with some hard-hit regions showing even stronger appreciation.
For example, Phoenix homeowners enjoyed a 22.5 percent surge in home prices last year, which led to a reduction of 17.4 percent in negative equity rates. Las Vegas witnessed a decline of 11.1 percent in underwater homeowners.