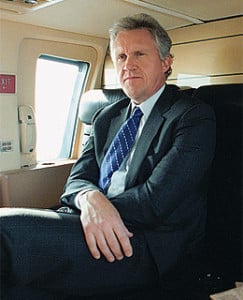 Reuters reports that General Electric Co. (NYSE:GE) is gearing up to sell its CareCredit healthcare financing wing. The unit, which is located within the GE Capital financial arm, could be valued at nearly $2 billion. According to data compiled by the Fed, GE Capital's assets are larger than all but six U.S. banks.
Goldman Sachs Group Inc. (NYSE:GS) has been hired by GE to oversee the sale process and to bring in prospective buyers, which includes several banks and at least one financial services firm. Several sources have reported that the deal has been in the works for a month with Goldman Sachs now fielding a second round of bids on the company's behalf.
CareCredit offers short-term financing to consumers for healthcare expenses uncovered by insurance. The unit was founded in 1987 and offers a credit card, which can be used to pay for expenses such as dental care and eye glasses. According to the CareCredit website, over 150,000 enrolled providers accept the credit card around the country.